You can request a human driver!
Find a driver of your choice,
to ride together at any time.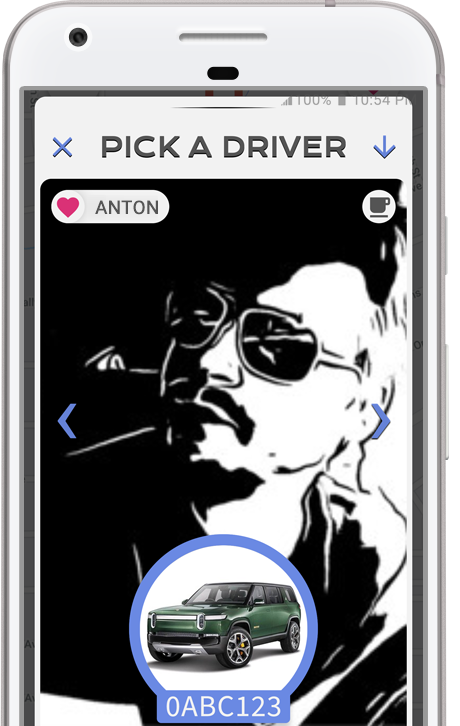 Flexible prices
per driver & per trip.
This is so last year,
now fave, unfave, or block.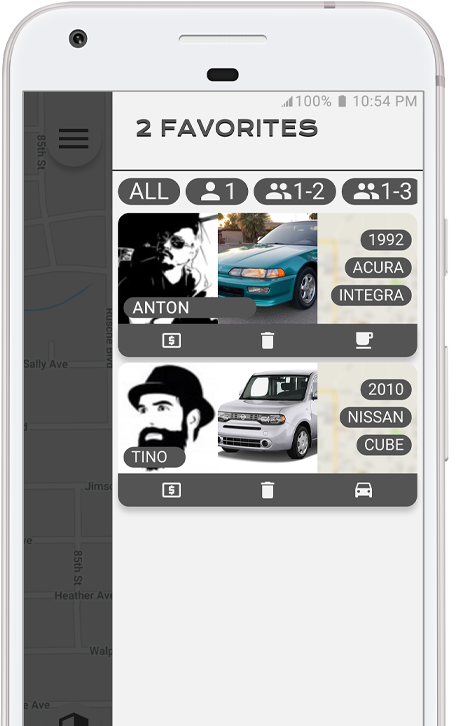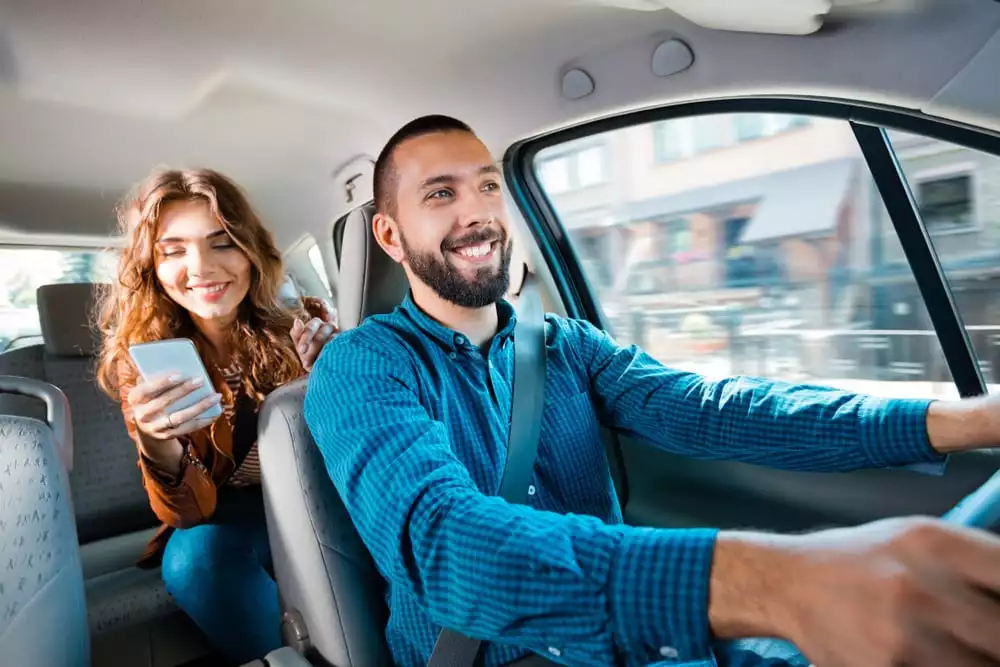 History has proven again and again that a person who you faved to be your favorite can be your lifesaver especially when you need one to rely upon. Therefore if you need no people in your life that you can rely upon then autonomous, self-driving, driverless cars are your niche. Aw, wait! But what if you get faved by your driver too then a full circle of friendship and respect completes itself. Both of you and the driver, faved each other to produce a healthy working environment for both of you. Isn't it something you deserved after many years of awkward rides in robocars.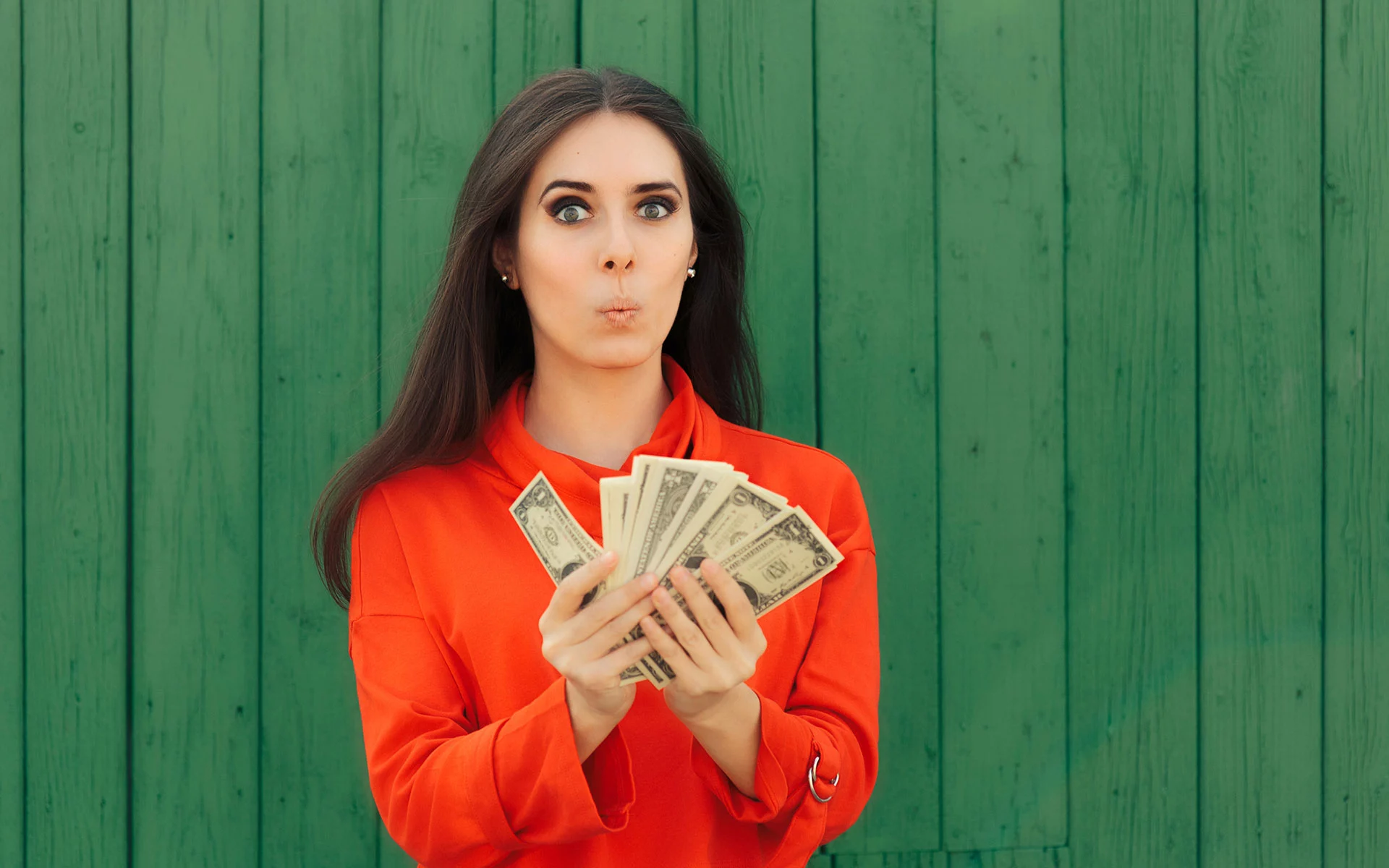 Your budget does not need to suffer due to each driver having their own rates per base, per mile, per minute. A more granular pricing is required by the rideshare statute that reads: "All independent contractors, such as rideshare drivers, must be able to set their own rates per base, per mile, per minute, per vehicle". GOOD! Let the rates compete with one another to suit your budget, not a robocar price-fixing that kills your budget pretty much daily.
Ride with humans, not robots!
Real person HUMAN drivers are available via HUMAN app only. No robocars apps! We are looking for HUMAN advocates and champions in your area and will provide a competitive salary!
Enjoy your ride with a driver of YOUR choice, with a price of YOUR choice, with a car of YOUR choice. Customize your ride request the way YOU like it, for example, one day you might need a fancy car, second day might need a truck, third day you wish to get a luxury SUV, fourth day a regular ride to get some groceries, day in and day out with favorite cars, prices, and people.
All price quotes are driver-and-car-related, due to the fact that each driver sets their own rates on their cars. You can see a price quote up front from any driver before requesting a ride from a driver of your choice.
Latest News, Ask Us Anything, & Much More
<!—-><!—->
<!—->
<!—->
<!—->
<!—-><!—->
<!—->
<!—->
<!—->
<!—-><!—->
<!—->
<!—->
Rideshare is a great thing, but it's not for everyone. We think you deserve more. That's why we're building Human: an app that lets you build relationships with your driver and earn money by doing something you love. You know and love your neighborhood. One of the most important parts of rideshare is getting to […]
New offer alerts, discounts and free rides